Adams Exterminating Company offers everything needed to keep Bedford, Texas homes and businesses free of common Texas pests. Since 1947 Texas residents have been trusting Adams Exterminating Company to provide them with affordable, effective, and environmentally sound pest control services. Our modern pest control programs provide our Bedford customers with the services needed to stop pests from being able to enter your Bedford suburban home or business, and to prevent them from being able to damage your property, destroy your personal belongings, or cause health problems. To learn more about any of our pest control services, or to schedule a free home estimate, call us today at Adams Exterminating Company. We would love to hear from you!
Residential Pest Control In Bedford, TX
If you are looking for prompt service, friendly and professional pest control technicians, and affordable programs to manage pests in and around your home and property, then you have come to the right place. Adams Exterminating Company offers all that--and more! We are dedicated to providing our Bedford customers with the services needed to protect their quality of life and defend them from the damage and dangers that common Texas pests can inflict. At Adams, we offer three year-round pest control options to choose from to ensure that your pest control needs and budget are going to be met and that you and your family will be kept safe from pests.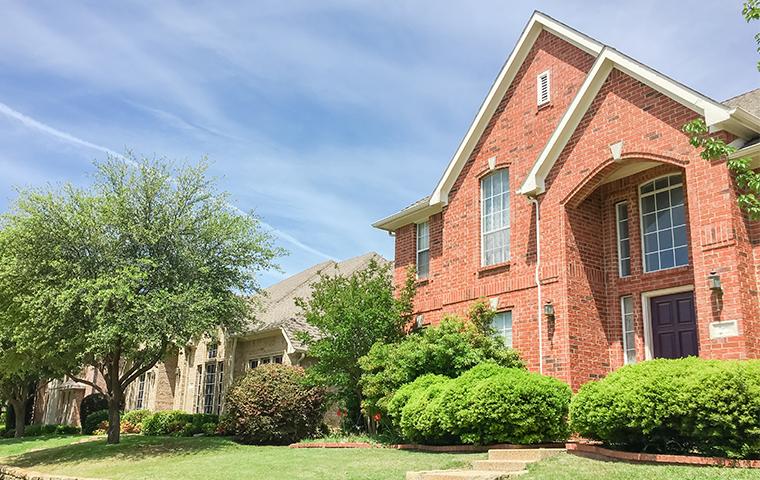 Our most comprehensive home pest control option is our Home Guardian + program. It includes: 6 every-other-month exterior service visits, interior service and guarantee, exterior spider web removal, exterior wasp and hornet control (up to 15 ft off of the ground), exterior fire ant control, termite monitoring through the Sentricon® System with Always Active™, and seasonal mosquito treatment from March through October. Give us a call to request your free home estimate!
Problems Rodents Can Cause In Bedford, TX
Rodents are a common household invader, but are not a pest that should be left to their own devices and that you can "hope" will leave your home eventually on their own accord. Rodents need to be eliminated from your Bedford home as soon as you discover their presence because of the many diseases, damage, and dangers they can introduce. Common problems rodents can cause inside a home include:
They will contaminate food sources and the surfaces of your home with their urine, feces, and saliva.

They can cause structural damage by using their front sharp incisors to chew through wires, pipes, drywall, flooring, ductwork, and more.

The damage they cause can lead to fires and water damage.

Their constant chewing can cause damage to personal items such as clothing, shoes, furniture, books, and pictures.

Rodents can introduce a wide variety of disease and bacteria into your home including salmonella, dysentery, murine typhus, and leptospirosis.
The best way to keep rodents and the problems that they can introduce out of your Bedford home is to partner with Adams Exterminating Company and put in place a year-round home pest control program. In addition, we also offer a stand-alone rodent control service. To learn more about controlling rodents in and around your Bedford home, give us a call today.
Commercial Pest Control In Bedford, TX
Partnering with Adams Exterminating Company is one of the best steps you can take to protect your business from being affected by invasive and damaging pests. At Adams, we effectively eliminate the pests that you are seeing (along with the ones you aren't seeing) by providing a complete solution to your facility's pest problems. To begin eliminating pests from your Bedford business we first perform a thorough inspection of your facility, then create a treatment solution that is specific to your industry and company. After the inspection and initial treatment of the interior and exterior of your commercial facility is completed, our professionals will return regularly to provide exterior treatments around your facility. Our professionals will keep you updated during the entire time we treat your business through our Pestpac mobile service. Pestpac mobile allows you to see when the techs serviced your property, where they treated, and what products or materials they have used. Contact us today to start protecting your business with the help of the Texas commercial pest professionals at Adams Exterminating.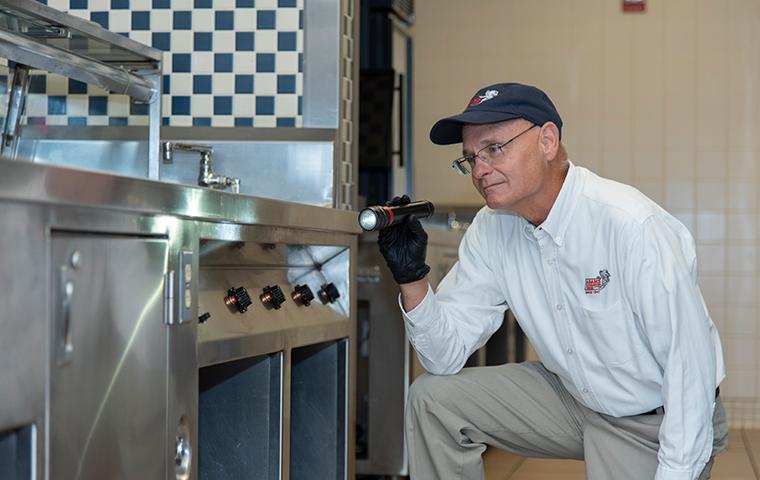 Protect Your Bedford, TX Property From Termites
Texas, like most of the U.S., has large populations of termites living throughout the state. These wood-eating pests, unfortunately, cause considerable and costly damage to homes and businesses every year. To protect your Bedford property from termites, the termite control professionals at Adams Exterminating Company have developed a highly effective termite control process that works to completely eliminate termites from any Bedford property. Our termite control process begins with a thorough inspection of your property. If an active termite infestation is discovered, we will treat them as well as install Sentricon® with Always Active™. Sentricon® with Always Active™ is the #1 brand in termite protection. It is effective, environmentally friendly, and works to eliminate every member of a termite colony. Once the colony has been eliminated, the system remains in place to protect your property from future termite invasions. At Adams, termite control can be completed as a stand-alone service or it can be completed as part of our Home Guardian residential home pest control program. Give us a call to learn more!
Frequently Asked Questions