The Finest Pest Control You Can Find In Argyle, TX
Located in the heart of Central Texas, Argyle is a slice of rural suburbia, as its two nearest cities are Fort Worth and Dallas. With highly-rated public schools and well-valued houses, it's no wonder Argyle is noted as one of the best places for families to live in the entire state. For people who enjoy year-round warmth and a dry climate, Argyle is the place to be. However, this type of setting is also highly attractive to pests of all types, some of which are specific to the area, like snakes and scorpions.
Luckily there's Adams Exterminating Company. For over four generations, our family has been providing the greater Dallas-Fort Worth area with dependable, effective solutions to any pest problem that comes our way. We were founded on the principles of honesty, integrity, and high standards for customer service, and to this day, we maintain the promises we set forth. So for effective, fairly priced pest control you can trust, call Adams Exterminating Company today.
Residential Pest Control In Argyle, TX
At Adams Exterminating Company, we're a family-run business and proud to be so. That's why we look at every residential client as if they were part of our family. We've developed several affordable pest control programs that target common area pests and make home pest control within reach for everyone. By utilizing a maintenance plan, you keep your family and home safe from pests no matter the time of year. So whether you're looking for termite prevention or to have a mosquito-free summer, call the team at Adams Exterminating Company today.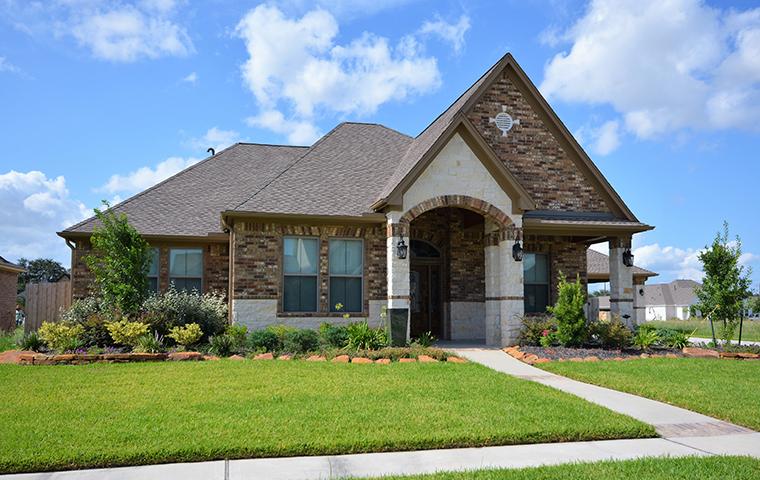 Commercial Pest Control Services In Argyle, TX
As a locally-owned business from the Dallas-Fort Worth area ourselves, we're keenly aware of the needs of our neighbors. That's why local businesses have been trusting Adams Exterminating Company for four generations. We provide each commercial client with a custom tailored commercial pest control plan, treatment, and service schedule in order to help them achieve their goals.
We know what a damaging effect pests can have on your business whether you're a school, a shop, or a warehouse. Don't let pests happen to you. With one call to Adams Exterminating Company, you can have peace of mind and our service guarantee. Contact us today to get started!
Argyle's Solution To Rodent Control Problems
Rodents may seem cute and fuzzy, but they can be disastrous. Rodents like house mice and sewer rats make their way into your home either through sewers or through the tiniest of openings in a home's foundation. They crawl around your home at night searching for food scraps, only to leave behind droppings, saliva, and urine that can pass along deadly pathogens. These pests are also capable of reproducing at an alarmingly fast rate, which could mean a full-blown infestation for you in just a matter of weeks.
In addition to the health risks that rodents pose, mice and rats are also capable of wreaking havoc on your home due to their incessant chewing. Rodents don't care if it's molding on your walls or electrical wiring; if they can chew it, they will. And chewed and frayed electrical wires are known to cause house fires. Texas is also home to the Texas pocket gopher, which may also look like a stuffed animal for your children, but the damage that they cause by creating tunnels and underground pathways in your yard is immense.
The safest, most effective way to rid your property, inside and out, of rodents of all shapes and sizes is with professional assistance from Adams Exterminating Company. There is no team more dedicated to providing its clients with sustainable results than ours. Give us a call today and stay rodent-free!
Four Tips For Backyard Mosquito Management In Argyle
Mosquitoes are one of the most deadly animals in the world due to the pathogens that they transmit to humans, so think about that next time you get bitten. Here are four key tips for mosquito management in Argyle backyards:
Remove areas of still water. Because mosquitoes require areas of high moisture to lay their eggs, places like kiddie pools, grill covers, pool covers, dog dishes, birdbaths, and flower pots that have collected water should be turned over regularly.

Use the power of plants. Did you know that citronella, basil, and rosemary are amongst the types of plants that are naturally repellent to pests like mosquitoes? Try scattering them throughout your yard for benefits and beauty.

Limit human scents. While this tip may seem impossible, humans are one of the most attractive things that could be on your property. Mosquitoes seek our blood in order to reproduce and we do so many things, from sweating to drinking booze, that attracts them. Simple things like opting for unscented cleaning and hygiene products will work to keep them at bay.

Call the professionals. With mosquito season stretching from April to October, mitigating issues on your property can be a full-time job. That's why with one call to the professionals at Adams Exterminating Company, we can have mosquitos evicted from your property immediately.
Call Adams Exterminating Company today for an itch-free summer with our mosquito control.
Frequently Asked Questions